Romantic Notions
Sweetest Day Package
Arrive~Experience~Indulge
Package includes: One night King Room; Dinner for Two; Late Check-Out; (2) Signature Cocktails; Chocolate Covered Strawberries
*Couples Massage available at additional cost*
Offer expires: Saturday, October 20, 2018
You deserve this!
To make reservations, please call 313.592.3622
45th MISS GLOBE UNITED STATES 2018
Miss Globe is know as a beauty pageant unlike any other, building upon the vision of its founder, the Hollywood legend Charlie See in 1975. Charlie, also known as the "Godfather of Pageants" dreamed of creating a platform that celebrated both the inner beauty and complexity of women. The creative idea of Miss Globe was to elevat the role of women in society, creating a network that today works to promote equality, education and self-esteem around the world.
CLICK HERE TO BUY TICKETS
Activites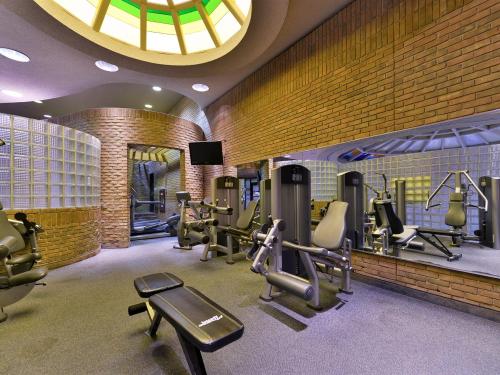 Fitness Center
Our Fitness Center is currently going through renovations. We apologizies for any inconvenience.
+More Info