45th MISS GLOBE UNITED STATES 2018
Miss Globe is know as a beauty pageant unlike any other, building upon the vision of its founder, the Hollywood legend Charlie See in 1975. Charlie, also known as the "Godfather of Pageants" dreamed of creating a platform that celebrated both the inner beauty and complexity of women. The creative idea of Miss Globe was to elevat the role of women in society, creating a network that today works to promote equality, education and self-esteem around the world.
CLICK HERE TO BUY TICKETS
BRIDES TO BE SHOWS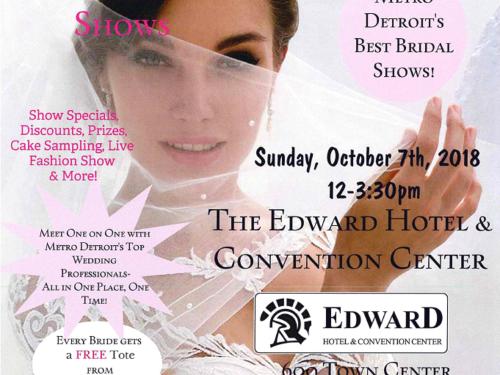 Welcome to the "BRIDES TO BE SHOWS"! Metro Detroit's Best Bridal Shows!! Sunday, October 7, 2018 from 12pm to 3:30pm here at The Edward Hotel & Convention Center. For more information and/or to reserve your tickets, call (586) 228-2700 or log on to
www.BridesToBe.us.
The Henry Ford Package